Robert Weil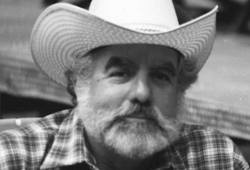 Robert "Bob" Weil z"l was as passionate about his charitable giving as he was about his businesses or catching the largest fish. His generosity extended not only to his family, but to the community at large and OJCF was no exception. In 1998, Robert Weil solidified that legacy of generosity by bequeathing $500,000 from his IRA to OJCF to create the Robert Weil Endowment Fund.

The fund provides annual support for Cedar Sinai Park, Congregation Beth Israel, where Bob was a member, the Jewish Federation of Greater Portland, Congregation Shaarie Torah, and the Mittleman Jewish Community Center.

Bob was a Hillsboro, Oregon native and a real estate developer with three children who have followed in their father's philanthropic footsteps. Always the entrepreneur, he was President of Weil Enterprises, Weil Investments and Weil Properties.

His daughters, Sharon, Dana and Marlene, remember him as a "larger than life" figure who always had a soft spot for the underdog. Daughter Sharon remembers him as "a man who loved humanity in general and who was always thinking ahead of the game." Indeed, Bob's bequest was OJCF's first endowment funded by a testamentary IRA gift. His gift also inspired Sharon to create an IRA bequest for OJCF of her own.

Aside from OJCF, Bob was involved with Congregation Beth Israel, the American Cancer Society, an initial member on the Tri Met Board, and the children's residential program of ARC of Washington County where he was a founder and chairman. In addition, he was involved with the Governor's Committee on Children and Youth, the Beaverton School District, the Oregon Historical Society, and the Portland Art Museum.

"He was philanthropically minded and gracious with people," remarked daughter Dana. "Underneath the business-oriented demeanor, my father had a tender heart, and his gift to OJCF and the community was an extension of his character." Through OJCF, Bob has ensured that his memory, along with his values of generosity and philanthropy, will continue to live on and provide for our community for years to come.